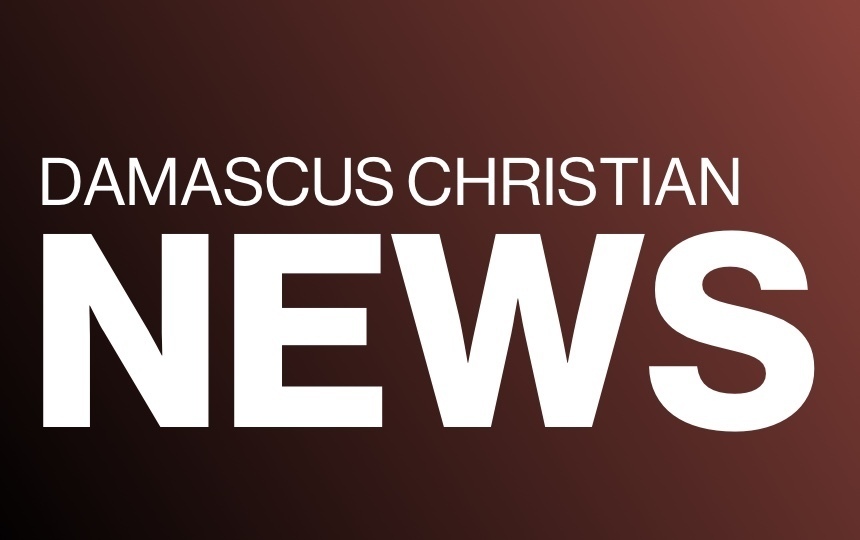 January 11-15, 2021 Eagle Eye
Zachary Davidson
Wednesday, February 03, 2021
Please see the attached weekly Eagle Eye for a look at this weeks schedule and important upcoming dates. Continue reading below for encouraging news and exciting new changes coming our way!
Reminder: The end of 1st semester/2nd quarter is this Friday, January 15th! This will be a half day (noon dismissal) for our elementary students and there will be no zoom or on-site sessions for our secondary students that day. Please encourage your students to aim for a strong semester finish and have all their work turned in by the 15th! Additionally, there will be no school the following Monday, January 18th in observance of Martin Luther King Jr Day. We will resume classes and start the new grading term on Tuesday, January 19th.
For the past 10 months, our personal lives and school routines have looked very different. I am happy to announce that another change is coming--one that will help our entire student body return to a "normal" looking school day.
After reviewing the governor's most recent directive, consulting with our local health authorities, and conferring with the department of education, it has been confirmed that the ultimate authority and decision-making power to re-open our school has been returned to our local DCC School Board. The health and safety of our students and staff has always been and will continue to be a top priority in our decision-making process. We have learned a lot over the past 10 months, attended hundreds of meetings and trainings and received several new licensures and certifications as a result. We have had fidelity in applying best practices in cleaning, sanitizing, and disinfecting. Our reliance and trust in God to walk us through this troubling time has also greatly increased.
Based on the governor's directive and our effectiveness in facilitating education for our students over the past four months, the School Board has made the decision to bring all students back for full day, in-person instruction. Our secondary students (7th - 12th) will return to full day on campus education from 9:30 AM – 3:15 PM daily. This will begin Tuesday, January 19th at the start of 2nd Semester.
We decided to keep our 9:30 AM start time for all our students, Pre-K through 12th grade for three reasons. First, we desire to align with our elementary start time to make it convenient for parents. Second, we hope to support our teachers with that extra time in the morning, as they still need to coordinate with our remote and quarantined students. Third, we wanted to honor our survey results, which revealed that the majority of staff and school families desired this later start time. This decision was not arrived at lightly, and it will take some time for both staff, families and students to adjust to this change. Secondary students and staff, who need to continue with distance learning, will still be able to do that through our Zoom platform with the use of technology. Please note that the dates and times for their classes will change to facilitate onsite learning and teaching.
Below is a list of reasons for our confidence in bringing our secondary students back on campus full time.
Success of mitigating the spread of COVID-19 on our campus since September. I believe this is the most compelling evidence in support of us opening.
The recommendations of the CDC and Dr. Fauci that school is the best place for students to be during this pandemic.
Evidence from other schools and states, which has demonstrated that schools are not super spreader environments. This research played a significant role in giving our local government more confidence in allowing schools to reopen. I know you can find information to support any argument on this topic, but here are a few in support of schools opening: Washington Post Article, Calder Article, New York Times Article.
Most public and private schools in our area are planning to conduct phased reopening within the next month. In fact, several are starting on Monday.
Our desire to comprehensively meet the needs of our students: academically, mentally, spiritually and emotionally.
Increasing contact time from 2-6 hours does not pose a greater risk of exposure. The primary threshold for exposure according to the Oregon Health Authority and CDC is identified as a cumulative 15 minutes in a 24-hour time period, which we are already exceeding with our 2-hour limited in-person instruction. The health authorities recognize this and do not see this as an added threat.
Unanimous approval by the School Board to open the secondary.
Over 90% of our families and staff desire to be in person.
In spite of our plans, we acknowledge that this will present challenges, and it will take time to work out various obstacles that pop up. For instance, one positive COVID-19 case among secondary students could shut down the in-person instruction and force a return to remote learning for a period of time as they quarantine. This reinforces the choices we all make both inside and outside of the school and how our actions may impact the instruction of teachers and the learning of our entire student body. We also acknowledge that COVID-19 is still spreading and can be deadly. There remains a risk for staff and students of contracting COVID-19 despite our best efforts. Please pray for us as we navigate this new opportunity. Rest assured, with the move to bring all students back on campus full time, DCS will continue to work toward mitigating the spread of COVID-19. All staff and students will be required to wear masks, will socially distance, practice hygiene and sanitation, and will limit movement in the building. This will require our students to primarily stay in one room during the course of the day.