EDIT MAIN
The Bible Is The Basis For Everything We Do
Damascus Christian is dedicated to working with parents to give our kids a Biblical worldview. We desire to see our students transformed through the discipleship model and SOAR spiritually.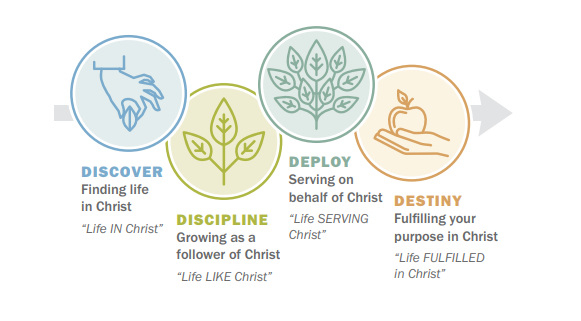 Discipleship Explained

SOAR
Spiritual Transformation
Students pray with and for each other every single day.
Worship and Chapel happen each week.
In high school, students participate in discipleship groups.
Outreach
The entire school participates in outreach and community service..
Academic
Elementary students have Bible lessons, memorize Bible verses and roll play Bible stories.
Students in sixth grade go to outdoor school on the high desert of Central Oregon with a Christ centered curriculum tailored for the experience. Juniors and seniors go along on the trip as counselors.
Relevance
There are annual trips that are all about building their faith: A trip to Yellowstone National Park is all about teaching the Biblical worldview through science. Washington D.C. trip is about teaching a Biblical worldview through history. Trips locally to investigate God's creation and examine His imprint on both people and the physical world around them