EDIT MAIN
It is a privilege to welcome you, and to introduce you to Damascus Community Church.
We gather to worship and praise God, for He indeed is good, and we seek to proclaim to you His love and grace. You will find here a fellowship of people growing together as we learn to love and serve God and one another. We look forward to getting to know you!
Our common bond is the grace of God extended to us in the Lord Jesus Christ, through whom we discover newness and a fullness of life. This Gift of God, which leads to healing and wholeness, is offered to those who will come, hear and believe the truth found in His Word.
We are glad you have come, and hope this resource of information will help you get to know us. Beyond that, it is my prayer that as you discover more about us, you will be encouraged to know God better, to worship Him, and to experience the love He has for you.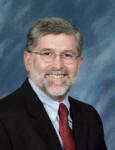 Dr. Steve Hardy
Lead Pastor
Damascus Community Church