EDIT MAIN
OUR STORY
Damascus Community Church – a brief Historical Outline
August 6, 1898 — The German Baptist Brethren of Powell Valley (later known as "Church of the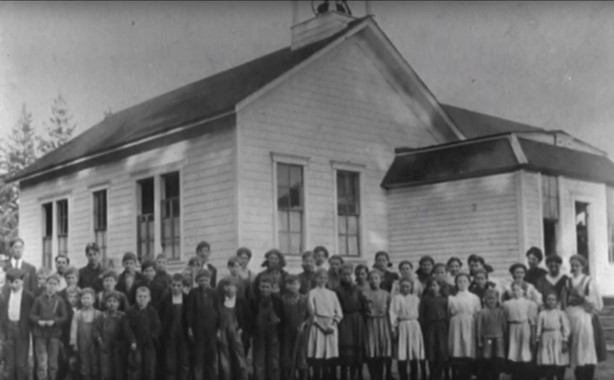 Brethren") was deeded a piece of land near the Damascus Pioneer Cemetery.
1898-1908 — The Damascus church became a mission of the Portland "Church of the Brethren".
1908-1942 — three pastors and several guest preachers ministered to the small congregation.
1942 — Rev. V.A. Weir pastored the church.
December 22, 1946 — the congregation was organized as an interdenominational church with 32 members.
April 4, 1947 — the 1898 property deed was transferred to the new Damascus Community Church. The late 1940's and 50's were marked by active Bible study groups and other ministries. The physical facilities were enlarged. There was joint participation in Youth for Christ with the Sandy, Barton, Haley, and Sunnyside churches.
July, 1950 — Rev. Forrest Forbes, a former missionary, succeeded Rev. Weir, serving until November 1954
1955 — Mr. Guilford S. Martin served as pastor, until 1965. In the late 1950's, additional "annex" property (formerly Damascus School) was purchased and a parsonage was added.
October, 1965 — Rev. David A. Hay served as pastor, continuing until April 1972.
1967 — New property for expansion was decided upon, and construction on the new Rust Way (our present facility) building began in April 1968.
June 10, 1973 — Rev. David A. Whiting started a full time pastorate, serving for 26 years until his death in February of 1999.
September, 1975 — Damascus Christian School began, with Tim Oakley named as principal.
1979 — A new constitution was adopted for DCC, bringing about a transition from congregational to an elder form of government.
1980's — Growth in the church and overcrowding led to purchase in 1981 of property on Armstrong Circle for a new potential church site.
March, 2001 — Steven Hardy begins ministry as Senior (Lead) Pastor. He joins a pastoral team that includes Bob Watt (Caring and Family Ministries), Rich Stafford (Worship), Tim Oakley (Damascus Christian School) and Phil Rankin (Student Ministries).
January 2004 — Facilities are undergoing upgrades and January 2004 saw a new Library Building installed on the site.
2005 – Fellowship and assimilation have been encouraged through our adult Community Groups. Implementation of commissions continues, involving members of the body in the administration of various ministries. An architect has been hired for the development of a concept master plan for grounds and facilities, to better enable ministries now and into the future.
2008 - New outreach efforts continue to develop for our community and around the world. Andy McClellan joins the staff as Pastor of Outreach Ministries
2011 - Kyle Lewis joins staff as Pastor of Worship Ministries, Dave Wakefield is hired to replace retiring principal Tim Oakley. Bob Watt retires.
2014 – Restructured leadership creates 3 new "Executive" roles.
2015 – Zach Davidson (DCS Principal) and Jon Pirot (Pastor of Children and Youth) join pastoral staff.
2017– DCC's mission, vision and value statements are changed. The church's growth and ministry needs necessitate a new building. The elders lead the congregation to begin praying for wisdom and resources for a new building to facilitate ministry (Building on Faith).
2018– The elders report that we are in a season of change and call the church body to pray for God to lead us in the midst of good, inevitable change.