EDIT MAIN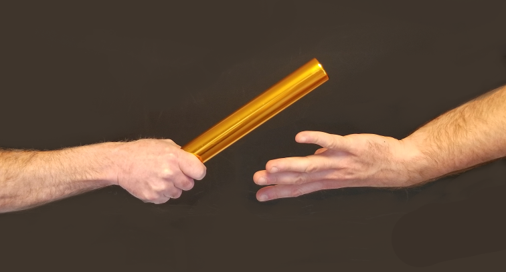 LEADERSHIP TRANSITION
In August of 2017 Pastor Steven Hardy announced his plan to retire in July 2021, at age 65 and after 20 years service at DCC. With that announcement he expressed his desire to develop a transition plan for the good of uninterrupted ministry and ministry growth at DCC.
The Elder Council then pursued Associate Pastor Andy McClellan, working with the Leadership Personnel Ministry Team, Andy, his family, and the DCC body through the Elder/Pastoral search process. Andy was affirmed as successor to Steve earlier in 2018. With that decision and direction, a transition plan has been developed.
In the article "Succession Planning" Sylvan Knobloch writes:
The pastor will develop with the leaders a timeline to establish the benchmarks for the transition period. …The pastor will intentionally work to transfer influence to the new pastor allowing him to become the greater while the former pastor's influence decreases.
The Elder Council wants the congregation to be aware of our progress in transition planning, and we welcome your questions or concerns. We are in year 1 of a 3 year plan with these general benchmarks, which may be adjusted as the process continues.
July 2018-July 2019
Andy preaching regularly, at least 1 time/month and participate in sermon planning.
Andy will attend the Stephen Ministry Leadership Conference, and explore other areas of skill and ministry development desired.
Other staff (Pastors Kyle and Jon) will continue skill development in specific areas of ministry (including a Sabbatical study by Pastor Kyle).
Andy will meet as desired with the Executives (Senior Pastor, Business Administrator, School Administrator).
Additional elders and other ministry leaders will be developed.


July 2019-July 2020

Andy preaching at least 2 times/month and leading in sermon planning.
Andy will review budget development for all 4 ministry areas of SP responsibility (Worship, Spiritual Growth, Outreach, Caring), and have access to account information to participate in tracking expenditures.
Andy will lead weekly pastors meeting, and begin at some point to join weekly individual meetings of SP with pastoral staff.
Andy will begin meeting with Steve and the Caring Ministry Director (2 times per month).
Continued development and appointment of ministry directors and new staff as needed.


July 2020-July 2021

Andy will lead in sermon planning, preaching at least 3 times/month.
Andy will function in the role of Executive, Steve will take an advisory role with the Executives.
Steve will assist Andy in overseeing budget development and tracking expenditures in all 4 ministry areas.
Andy will lead weekly all pastor meetings including individual meetings of SP with pastoral staff.
Process of identifying and staffing in areas of ministry need (volunteer and staff) will continue, with ministry oversight managed by Andy working through directors and other staff.
As we work through this transition season, other essential leadership roles must be filled on the Elder Council and in various ministries.
Please consider a role God may have for you and continue to pray for these needs and the transition process as we move into God's future for DCC.